Steve Hemmer's
It's NOT a Garage
DIY ideas, handmade items, instructional video's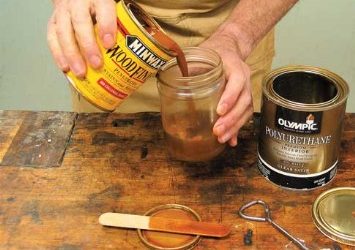 You often see cans of solvent finishes, including lacquer, and alkyd and polyurethane varnish, with instructions not to thin them. Manufacturers include these instructions in order to comply with VOC laws in some areas of the country, such as California. Adding...
read more
This error message is only visible to WordPress admins
Error: No posts found.